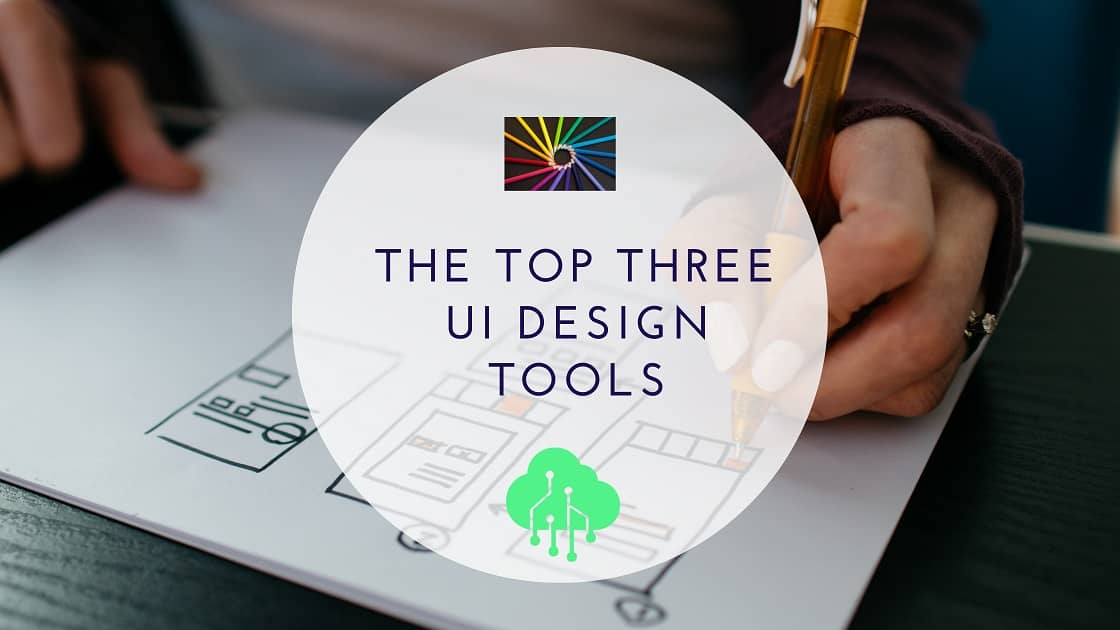 The best UI design tools of 2021 for UI | Ux Designers
Are you looking for the best UI design tools to learn in 2021?. Keep reading this article to know more about the tools that will take you to be an expert in designing the impressive user interface for your projects.
There are three leading UI tools in the market to make your user interface design much professional. When you finish reading this post, you will find the best fit for your project.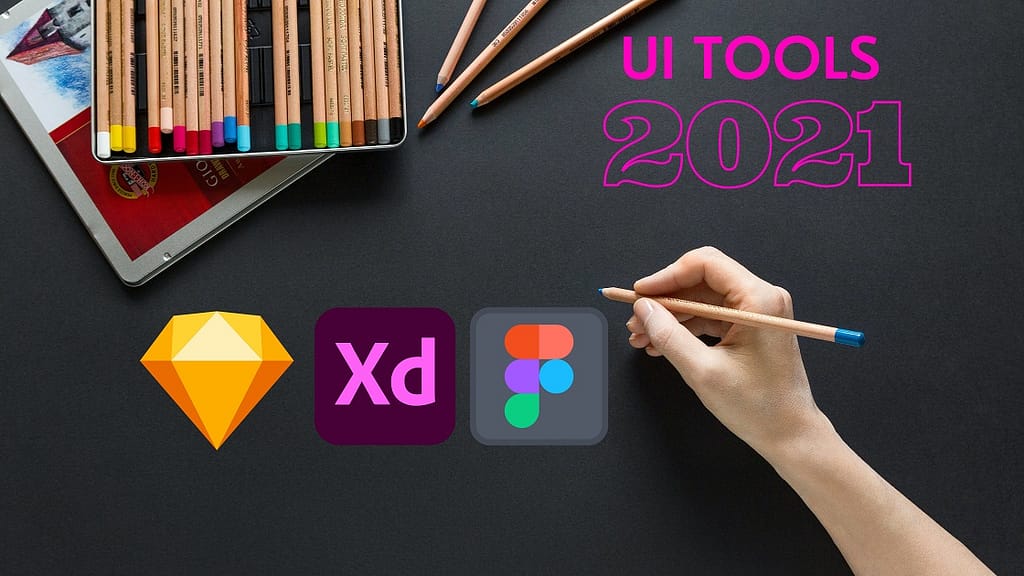 What are the technical aspects of UI design to focuse when you look into the best UI design tools?
It is not an easy job to design impressive web apps, mobile apps, and desktop apps. While designing UI, you need to interact with users to have their requirements filled conceptually. It can be said that like giving a great user experience. Therefore, go through the technical aspects of all listed three UI tools before selecting one of them.
Wireframe
The wireframe is a blueprint or a visual screen structure of a web, mobile, and desktop. It makes your design easier to follow on with your project in perfect guidance.
Prototype
The prototype is a behavior part of the user interface design. It shows how the wireframe replicates to the users. Once this interactive technic is over, users involve mock-ups of the UI for a system.
Mockups
The mockups are the final layers of user interface design. They are namely visual components such as colors, typography, graphics, buttons, navigations, spacing, iconography, etc.
Collaborative Design
The collaborative design process allows UI designers to work together. It is an ideal one to unite creative minds to make great products. You get people and projects together to build successful interface designs.
Developer Handoff
The developer handoff favors the developers to inspect, view, and scale designs via browsers or operating systems.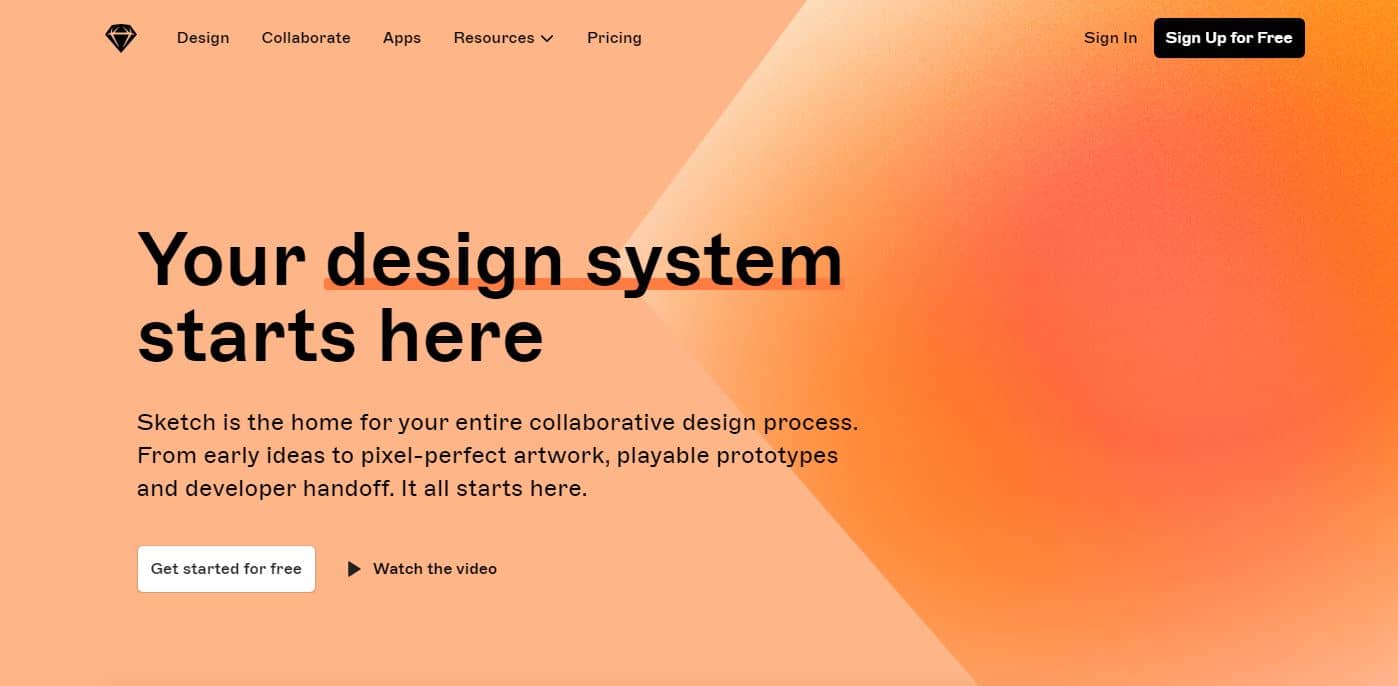 The sketch is the beginner of all modern user interface design tools. It features an intuitive interface with all the power of the native macOS. You will design incredible interfaces using Sketch that support all technical aspects.
Let's overlook what else you get from one of the best UI design tools Sketch.
To begin, the fundamentals to do amazing works are packed with options like vector editing, pixel-level precision, boolean operations, and easy exports.
Focusing fully on the design system features like grids and layout, resizing constraints, math operators, variable, and open type fonts.
To scale up, it provides reusable components, color variables, styles, components view, smart layout, shared libraries, and insert window.
Sketch offers real-time collaboration, top prototyping, instant work checker (mirror iOS), and smarter sharing to have the right team and the right time.
Pricing
It offers two types of pricing plans.
1. Standard – For individuals and teams.
$9 per editor, monthly with unlimited free viewers.
2. Business – For organizations with advanced needs.
The standard plan, plus single sign-on(SSO), priority support, invoice-based billing,
dedicated customer success manager, security reviews, and custom terms.
Only available with yearly billing.
App Support
macOS, Web app – browser-based tools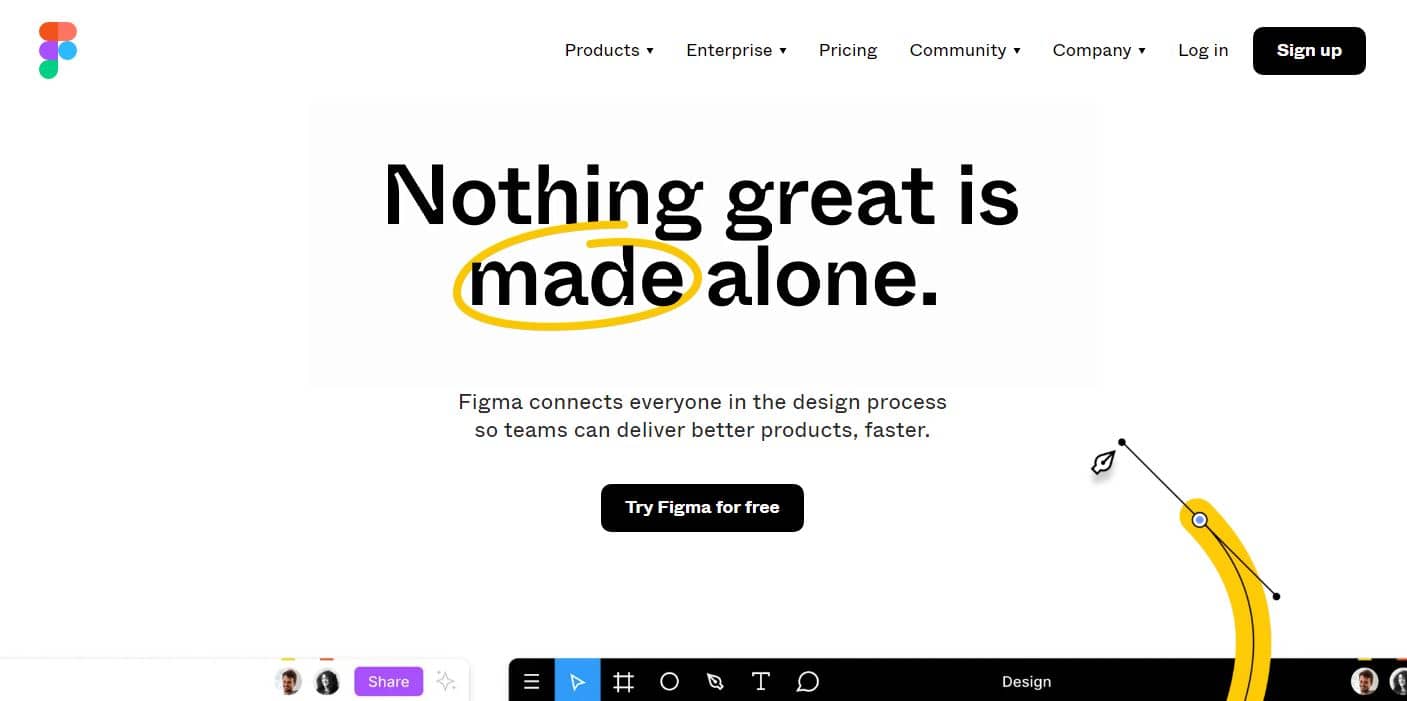 The Figma is yet another competitive user interface design tool built especially for the web. By nature, it is collaborative to work with teams together. The awesome features like auto layout, arc tool, and vector networks make Figma stand unique in the UI world.
Let's overlook what else you get from one of the best UI design tools Figma.
All-in-one
Almost all options that you expect as a user interface designer are available for you in Figma. For example, creating and collaborating design files, building the entire design workflow, interacting prototypes, sharing the file as a link, gathering feedback through comments, and much more.
The fastest cloud service
Figma is purposefully developed to work on the cloud web. As a result, it works seamlessly on the web compared to all other UI web applications. In addition, Figma uses a powerful rendering engine called 2D WebGL that supports larger documents.
Figma has a hybrid desktop application for desktop users as well.
Inbuilt Plugins
You will find the plugins to search and install within Figma. It consists of nearly all required plugins that are always up-to-date. The inbuilt plugin stops you from searching on the internet.
Pricing
It offers three types of pricing plans.
1. Starter – Free forever.
2. Professional – $12 per editor/month: Billed annually or $15 month-to-month.
3. Organization – $45 per editor/month: Annual billing only
App Support
Figma is platform-independent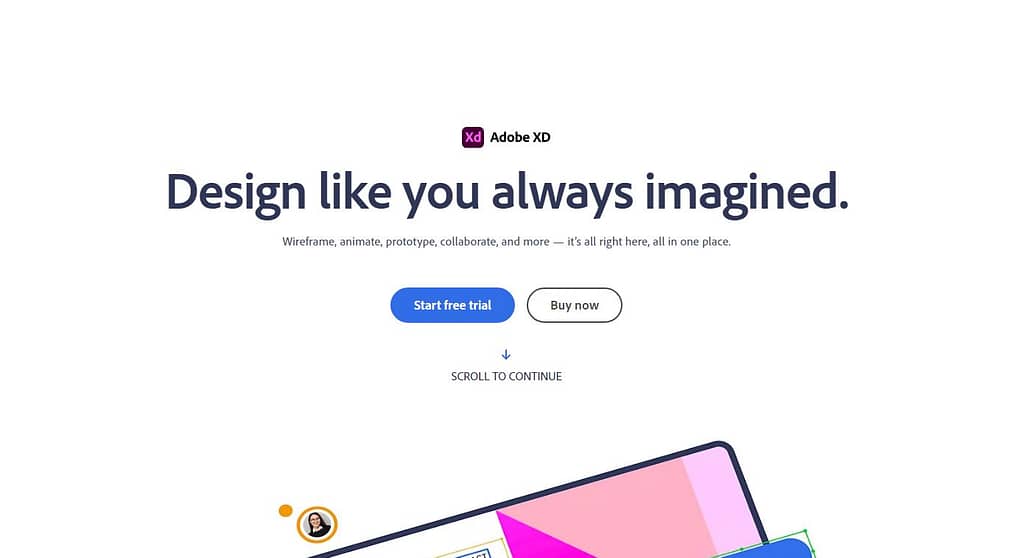 The Adobe XD is the fastest powerful user interface design tool to turn your idea into reality. It is an all-in-one UI design tool to share your stories with designs into real-world applications. The Adobe XD is packed with the best options as other UI tools out there in the market.
Let's overlook what else you get from one of the best UI design tools Adobe XD.
Layout and Design
It adds some highlighted features for a better layout and design.
1. 3D Transforms to showcase your design in a new dimension.
2. Components to create reusable buttons and to build resizable cards.
3. States to create interactions and to add hover or toggle.
4. Repeat Grid to duplicate galleries and lists, to click, drag and repeat elements in any direction.
5. Content-Aware Layout to swap and resize content and to make changes automatically.
Prototyping and Animation
You don't need coding to add user flows, interactions, and motion. Adobe XD introduces Auto – Animate, Voice Prototyping, Scroll Groups, Anchor Links, and more to do prototyping and animation perfectly.
Colloboration and Handoff
Adobe XD's features to work together and handoff projects are fantastic for coediting, sharing links, get feedbacks, and handoff layouts or assets.
Design Systems
The design system of Adobe XD scale it up confidently to save assets to the cloud, to link components to multiple documents via shared Creative Cloud Apps and Libraries.
Pricing
It offers two types of pricing plans.
1. Adobe XD – $9.99 per month
2. All Apps – $52.99 per month (20+ Creative Cloud apps)
App Support
MS Windows 10 (64-bit) – Version 1803 (build 10.0.17134) or later.
Apple macOS X v1014 or later
Apple iOS 13.0 or later 64-bit devices: iPhones and Ipads
Google Android 8.0 or later. Tested on Samsung Galaxy S10, S9, Google Pixel 4, 2, OnePlus 7T, Redmi 7
Browsers supported for viewing shared prototypes. Shared prototypes are not guaranteed to work on older versions of browsers.
To Conculude
You may obviously find more user interface design tools out there in the market, though these three are the best, long-standing, much practiced, and constantly updated UI design tools in the past ten years.
We as a team suggest these three top UI design tools Sketch, Figma, and Adobe XD for you to learn with the usage history of millions of users' experiences that are shared on the internet for over a decade.
Are you seeking a WordPress theme to build a website?
Read our article "The best free WordPress theme for designers in 2021".